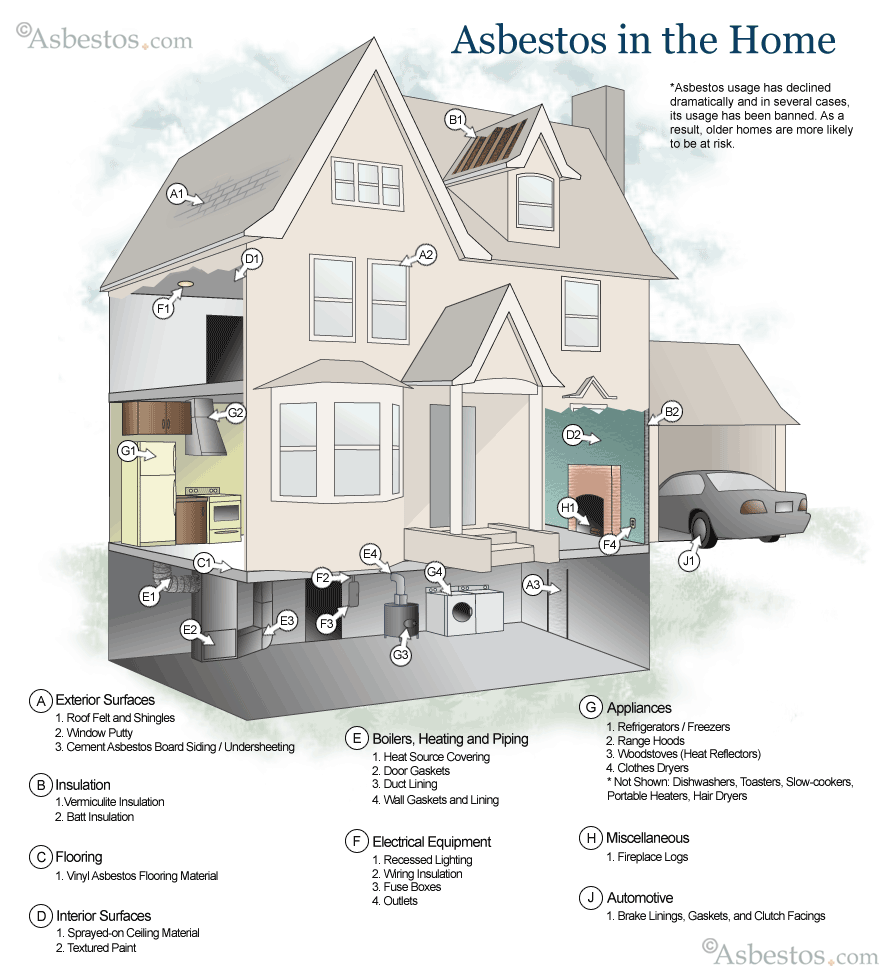 Purchasing or moving into a new home is the investment of a lifetime. The path to home owner ship is also one that will bring additional responsibilities into your life. Used in many construction applications for the greater part of the 20th century, asbestos is a fibrous mineral that possesses many intrinsic traits.
In most situations, asbestos appears in roof shingles, dry wall, attic insulation, popcorn ceilings, joint compounds and electrical wires. It's flame resistant and durable qualities made it an ideal choice for many industries.
Potential Michigan home buyers or those seeking to remodel an older home should be aware that homes built before 1980 may still contain asbestos materials. This is not to make you frightened because asbestos exposure is easily preventable by taking simple precautions. There are now many eco-sustainable options that replace the need for asbestos.
Asbestos that is in a good state is not considered harmful. If any asbestos is located in your home, the best thing to do is leave it un-disturbed until a home inspector can determine the best course of action. Although asbestos exposure does not always lead a related illness, long term inhalation of its fibers can cause a rare but severe ailment known as pleural mesothelioma . Approximately 2,000 to 3,000 new mesothelioma cases are reported every year in the United States alone, while researches are constantly searching for a mesothelioma cure.
According to the experts, the general rule of thumb is if the asbestos is in good shape, it's posing no apparent risk. If it's in bad shape, it could be a problem. In many situations, the best action in dealing with asbestos is no action at all. However, if an inspector deems removal necessary, it must be performed by a licensed abatement contractor who is trained in handling asbestos materials.
As responsible inhabitants of Earth, we are obligated to nurture and sustain this planet.  With growing education and technology in green sustainable energy and building resources, Michigan has taken actions to ensure safety and health is a top priority in this great state.  Non-profit organizations such as Michigan GREEN , consists of energy consultants and companies who have joined forces with schools, government agencies and conscious individuals to promote the cause of renewable and green efficiency throughout the U.S.
Recycled building materials that are viable options to asbestos include: cellulose, cotton fiber and lcynene foam. These environmentally sustainable products can also reduce annual energy costs by 25 to 35 percent. The move to a greener lifestyle will build on the change to healthier methods of building products, home remodeling and renovation. These new environmentally-sustainable alternatives create healthier, quieter and more energy efficient homes in the 21st century.